Christmas is getting a makeover at Barney's, Lady Gaga style. The star is going to
reinterpret Santa's workshop
and put it on display at the clothing chain come winter. Gaga will get an entire floor and take over the coveted windows beginning in mid-November at the retailer's flagship Madison Avenue store!
We can only imagine what lies in store ...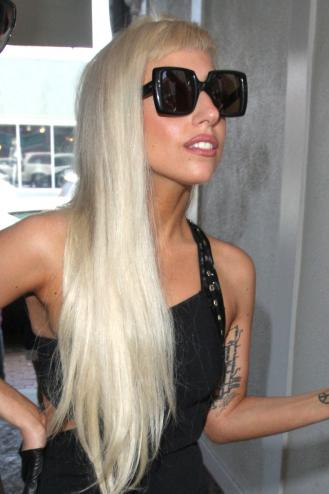 There will also be a collection of Lady Gaga's Workshop gift items that will raise money for a charity of her choice, according to a Barney's release. Campaign visuals, including a cartoon rendering of the Mother Monster with long blue hair and a sparkly red jumpsuit, will be used to decorate shopping bags and other packaging, and will be featured on the company's website.
Here's hoping for wrapping paper inspired by
Gaga's "You and I" video
!
[Photo: WENN.com]