It's a girl for Kimberly Stewart! The 31-year-old actress, model and daughter of legendary rocker Rod Stewart gave birth to a baby daughter on Sunday in L.A., her first child. Oscar-winner Benicio del Toro is the dad.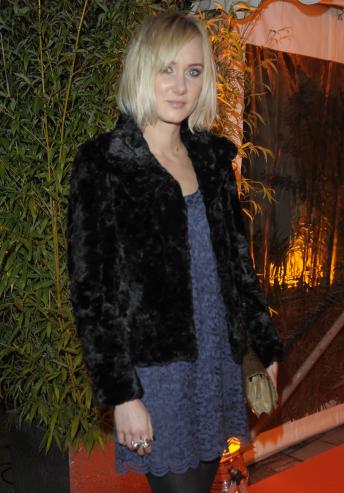 "
Benicio is the father
and very supportive," the actor's rep said. "Though [he and Kimberly] are not a couple, they are looking forward to the arrival of the baby." Rod Stewart and his current wife Penny Lancaster-Stewart were
at the hospital
. Alana Collins, Kimberly's mother and Rod's first wife, was also present.
The baby has yet to be named, but is healthy. Congratulations!
[Photo: WENN.com]